Cooled EC-I series
State-of-the-art performance for growth and deposition
The Cooled EC-I series (CEC-I) provides state-of-the-art performance for various growth and deposition techniques, including MBE, sputtering and CVD.
UHV Design's innovative CEC-I solution offers continuous substrate rotation, high temperature and uniform heating. Furthermore, it can statically cool a substrate using our novel sample holder design in order to provide uniform cooling. CEC-I offers 1kV DC & 100W RF biasing with facilities for substrate transfer - all while maintaining true UHV compatibility. This device is designed to accept SEMI standard 6" wafers.    
Key Specifications
Substrate heating to 800°C
Continuous substrate rotation during heating
Cooling of the static substrate to  -100oC
Homing for automatic transfer alignment
1kV DC & 100W RF substrate biasing
SEMI standard 6" Ø substrates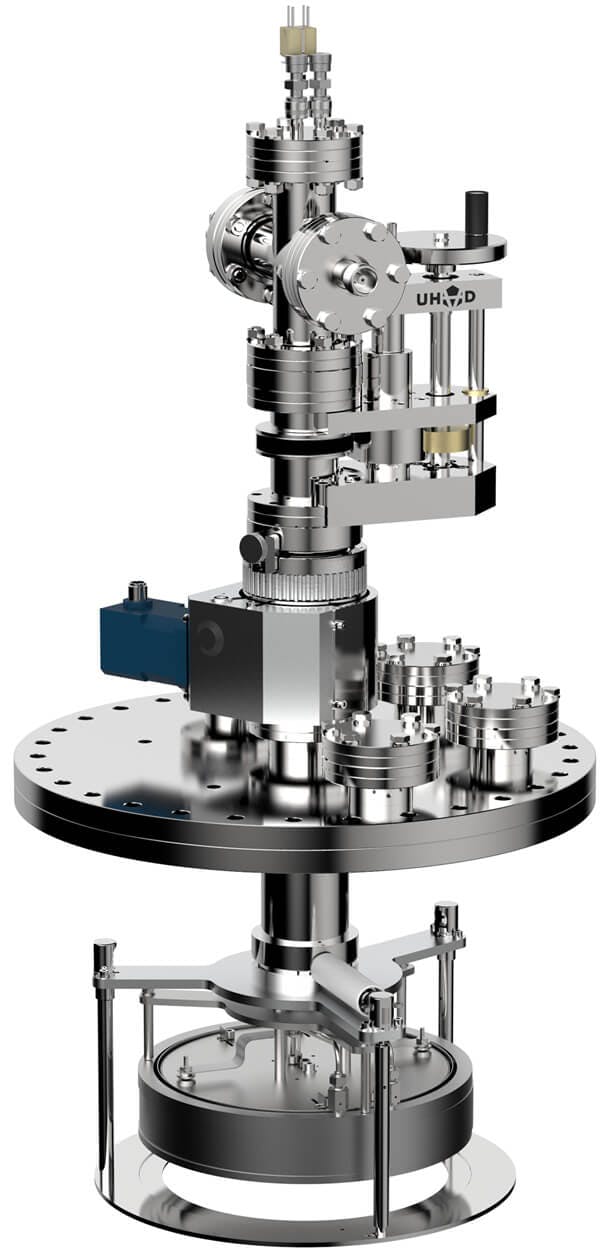 Product Downloads
Heating mode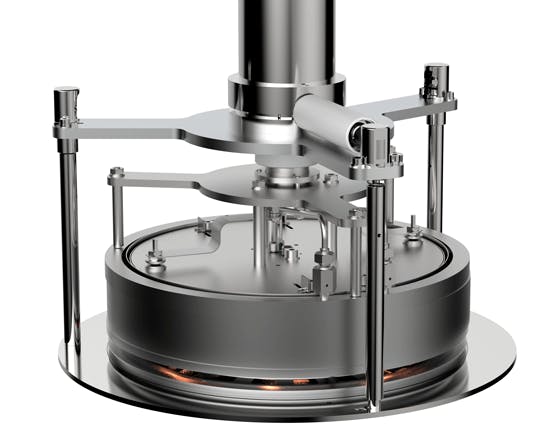 In heating mode, the substrate can be rotated at 20rpm whilst heating to 800°C. 1kV DC, 100W RF bias can be applied in this mode. 
Cooling mode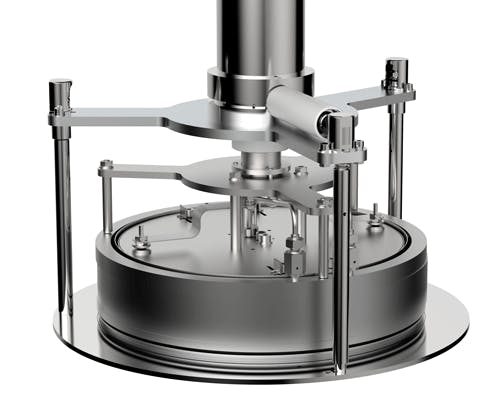 Novel dynamic sample holder provides uniform cooling of the static substrate using cooled water for rapid wafer quench or LN2 for cryogenic wafer cooling to -100°C.
If you would like to discuss your project with our engineering team, please contact us.