Deposition stages
The EpiCentre range of deposition stages combines cutting-edge design and innovative engineering technology. This facilitates uniform and durable substrate heating with precise manipulation - all under true UHV conditions.
Key Features
Choice of in-line, right-angle and glancing angle configurations
High uniformity substrate heating to 1200°C
Cooling and heating option for EC-I series
RF & DC substrate biasing with ultra-stable plasma
Substrate rotation to 60rpm
Modular design allows application-specific configuration
Substrate sizes up to 8"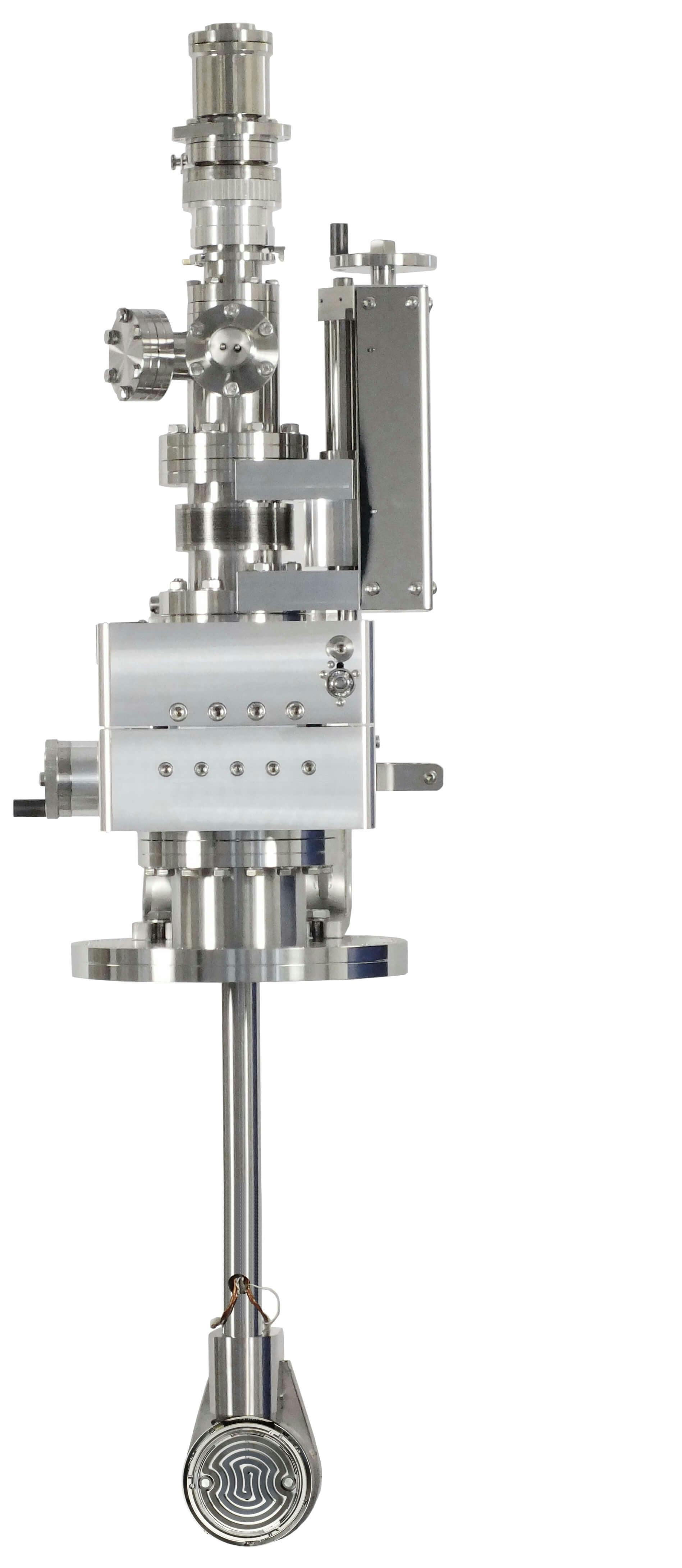 Complete temperature control
The new 'Cooled EC-I series' offers continuous substrate rotation, high temperature and high uniformity heating. Plus, it can statically cool a substrate using our novel sample holder design; this provides uniform cooling.  
Designed for deposition applications
EpiCentres have been designed for deposition applications such as MBE (Molecular Beam Epitaxy), sputtering and CVD (Chemical Vapour Deposition). However, they can also be used for substrate annealing, degassing and other high-temperature material modifications. EpiCentres can be mounted in any orientation to suit customer chamber designs and application configurations.
If you would like to discuss your project with our engineering team, please contact us.