EPS series
Cost-effective in-line preparation stages
The EPS is a cost-effective in-line preparation stage for 2" & 4" substrate preparation. It offers high uniformity heating to 800°C with substrate rotation, height adjustment and shutter options.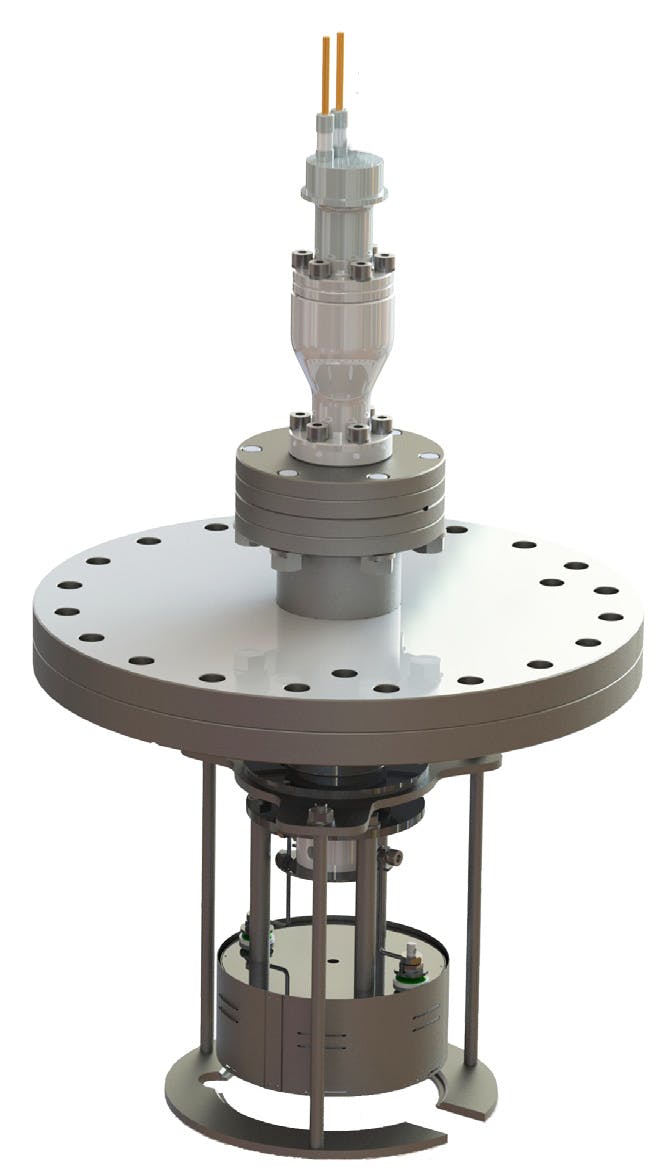 Product Downloads
How it works
The EPS series of in-line preparation stages supports the substrate parallel to the mounting flange. Crucially, the stationary EPS heating module provides durable and uniform heating of 2" or 4" substrates up to 800°C. It includes Molybdenum heat shields in order to minimise heat loss. What's more, a Type K thermocouple is provided as standard.
Manual or motorised substrate rotation to 60rpm is possible via the magnetically-coupled MagiDrive rotary drives. Eliminating unnecessary bellows and dynamic seals from the EPS ensures true UHV performance and increased reliability.
In addition to substrate rotation, the 50mm height adjustment option allows the substrate position to be optimised via manual or motorised actuation. The EPS series of preparation stages provide cost-effective and durable sample preparation capability. See the EC-I series for higher temperature heating, DC/RF biasing or additional capabilities.
Series options
Option 1
Option 2
Heating to 800ºC
Substrate rotation option (motorised)
Option 3
Heating to 800ºC
Substrate rotation (motorised)
50mm height adjustment option (manual)
Technical Specification
EPS
Substrate size
50mm (2")
100mm (4")
Mounting flange size
CF150/8" OD system flange
CF200/10" OD system flange
Substrate heating
800°C
Heater element
Refractory metal module with Silicon Carbide Coated Graphite (SiCg) heating element
Flange to cradle distance
200mm
Height adjustment (option)
50mm
Fixed height shutter (option)
Includes extended bearing housing for 4" substrates
Thermocouple
Type K
If you would like to discuss your project with our engineering team, please contact us.