MD16N/MD16A solid range
CF16, 1.33" OD flange, 0.45/1.8Nm torque
The MD16 rotary feedthrough is the 'work horse' of the MagiDrive series. This standard drive provides sufficient torque for the majority of miniature feedthrough requirements. The MD16N variant provides 0.45 Nm torque, whilst MD16A provides the highest torque on the market for a CF16 flange (1.8Nm).This makes it highly ideal for shutter applications. What's more, it's bakeable to 250oC - without having to remove the outer magnet assembly.
Key Specifications
0.45Nm and 1.8Nm breakaway torque options
Bakeable to 250°C without having to remove the outer magnets
Maximum axial load 20N (4.5 lbf)
Motorisation and pneumatic actuation options
Custom shafts available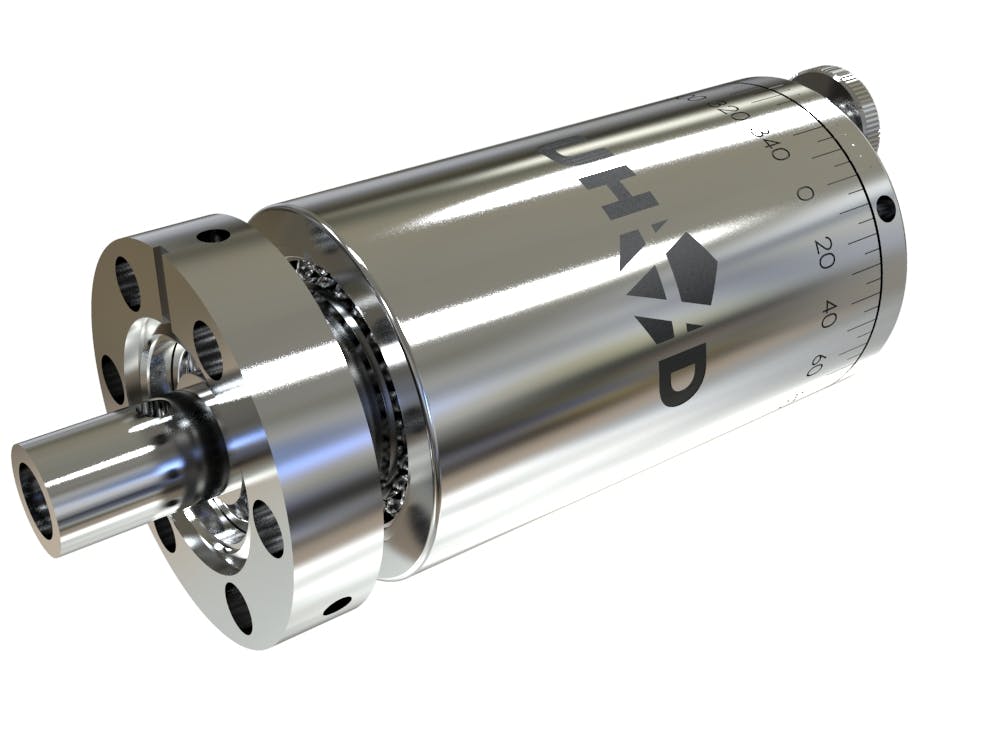 Product Downloads
Product configuration tool
If you would like to discuss your project with our engineering team, please contact us.