Rotary feedthroughs
Our innovative and production-proven MagiDrive range.
This range of vacuum rotary feedthroughs enables rotation to be transferred into a vacuum system via a stiff high-flux magnetic coupling. With no bellows, fluids or dynamic seals, the MagiDrive range offers reliable and leak-tight UHV operation.
Key Features
Magnetically-coupled, fail-safe design
Single-piece vacuum enclosure ensures leak-free performance
Magnetic shielding permits use in magnetically-sensitive environments 
No bellows, organics or sliding seals
Bakeable to 250ºC (including magnets)
High torque-to-size ratio
No backlash under low load and acceleration
Hollow variants allow stacking of concentric drives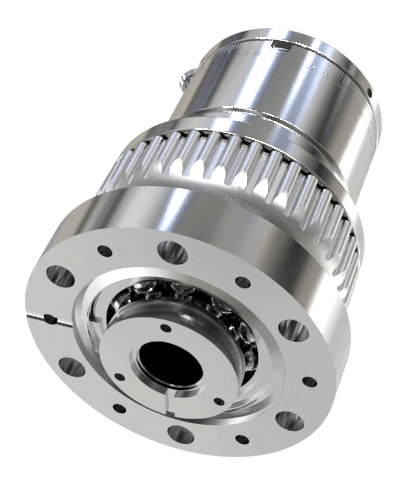 Rotary feedthroughs series and product options
If you would like to discuss your project with our engineering team, please contact us.