Hollow MagiDrive series
Terminating with a non-rotating CF flange at their rear, our four largest MagiDrive rotary feedthroughs are available in a hollow configuration. This design allows services to be passed through the drive or, alternatively, an additional MagiDrive to be mounted to the rear. This setup provides a second axis of rotation. However, up to four independent axes of rotation can be provided by combining the MD16, MD35H, MD64H and MD100H MagiDrives. Typically, this stacking capability is used to provide simple solutions to sophisticated manipulation requirements.
Key Features
Allows services to pass through the centre, i.e. power feedthroughs, thermocouples, cooling tubes etc.
Co-axial combinations of drives, providing up to five axes of independent rotation for sophisticated manipulation requirements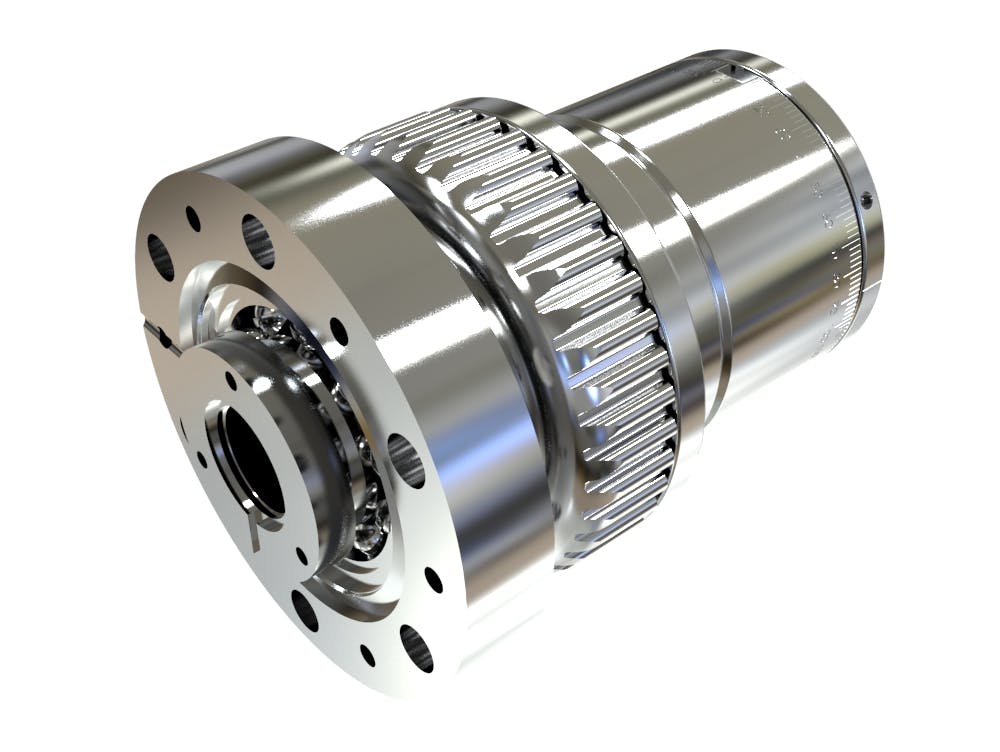 Standard to all MagiDrives
Fail-safe functionality – with excess torque, a MagiDrive will simply release and lock back onto the next pole. This avoids possible costly damage, maintenance and downtime
Bakeable to 250°C
No bellows, organics or sliding seals
True UHV performance
High torque
No backlash under low load and acceleration
Magnetic shielding - this permits use in magnetically-sensitive environments
How it works
View the video link below. The mounting and rear flanges are fixed in position. The blue components show how the outer magnetic assembly is coupled with the inner magnets. The latter is part of the rotating shaft assembly.
If you would like to discuss your project with our engineering team, please contact us.