MD35LB hollow range
CF40, 2.75" OD flange, 6Nm torque
MD35LB is a medium/high-torque, medium-stiffness rotary feedthrough. It has 6 Nm breakaway torque and includes calibrated thimble, brake and timing pulley as standard. What's more, an adjustable rear flange enables rotation of position prior to fixing.
The large 27mm clear bore allows for a component to pass through the centre, e.g. a heater module, feedthrough or cold lance.
High Precision Motorisation Option 
Achieves <0.02 degrees angular precision.
Key Specifications
27mm clear bore 
6Nm breakaway torque
Bakeable to 250°C without having to remove the outer magnets
Maximum axial load 145N (33 lbf)
Motorisation and pneumatic actuation options
Custom shafts available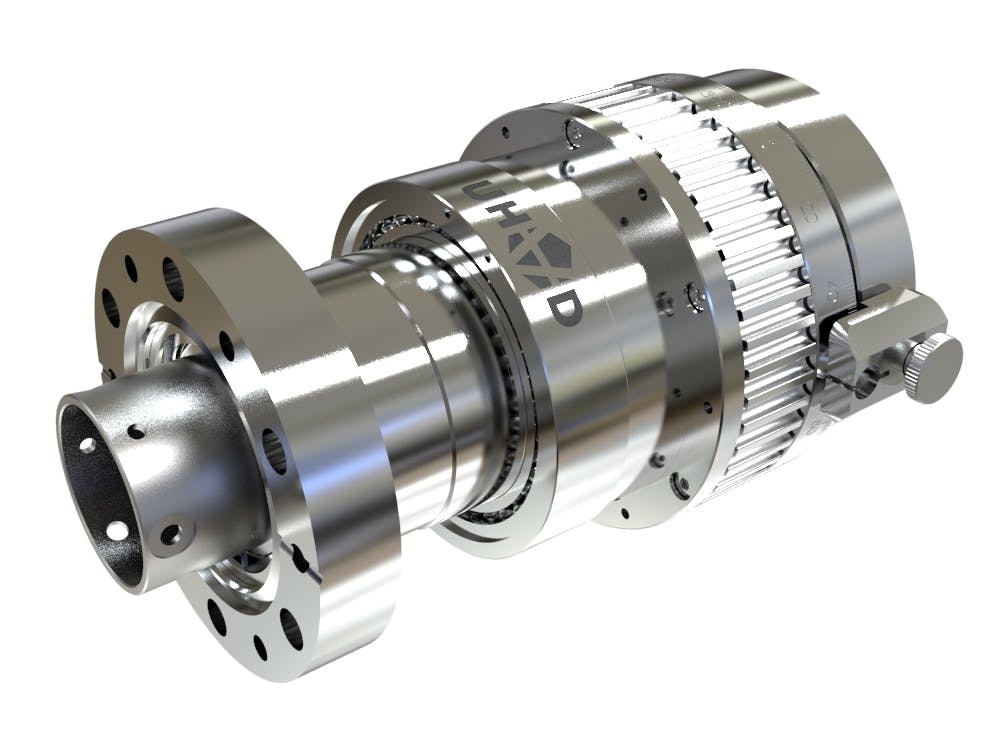 Product Downloads
Product configuration tool
If you would like to discuss your project with our engineering team, please contact us.