Linear & rotary magnetically-coupled transfer arm
Our PP & XPP range
Our PP & XPP range consists of high-performance magnetically coupled linear/rotary devices, designed for sample transfer. The PowerProbe provides both linear and rotary motion of the sample via a single actuator that has a stroke length from 304mm to 1524mm.
For demanding UHV applications, we recommend the XPP option with rolling metal & ceramic bearings. This ensures smooth, low friction actuation with minimal outgassing. 
Key Specifications
Linear and continuous rotary motion
Unrivalled 140 N axial coupling strength with 4 Nm torque
Bakeable to 250°C without having to remove the outer magnets
Exceptional axial stiffness 
No backlash under low load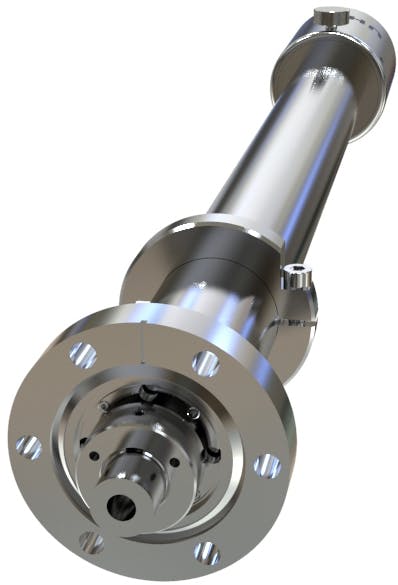 Product Downloads
Product configuration tool
If you would like to discuss your project with our engineering team, please contact us.