Power Probe customisation options
Actuation methods, encoders and custom features
All of our standard products offer a level of customisation - from different methods of actuation to adding encoders and custom features. Some of these options available for the Power Probe range of sample transfer arms are detailed below.
Key Specifications
Standard and high speed (ball screw) motorisation options for Linear Only and Dual Axis products
Custom shaft options
Retracted switch
Linear and rotary encoder options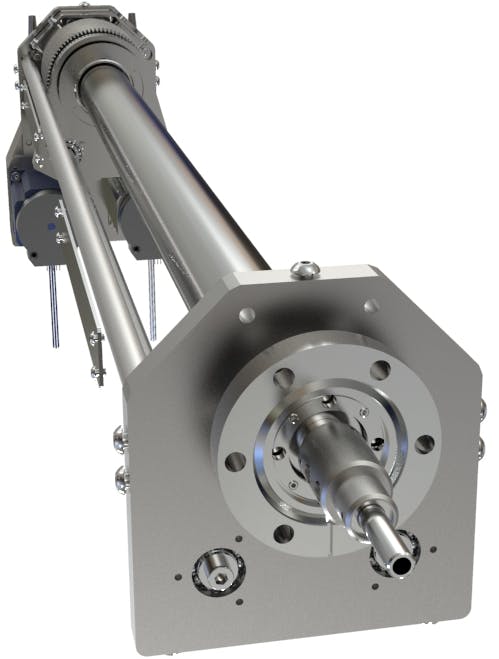 Product Downloads
Standard Motorisation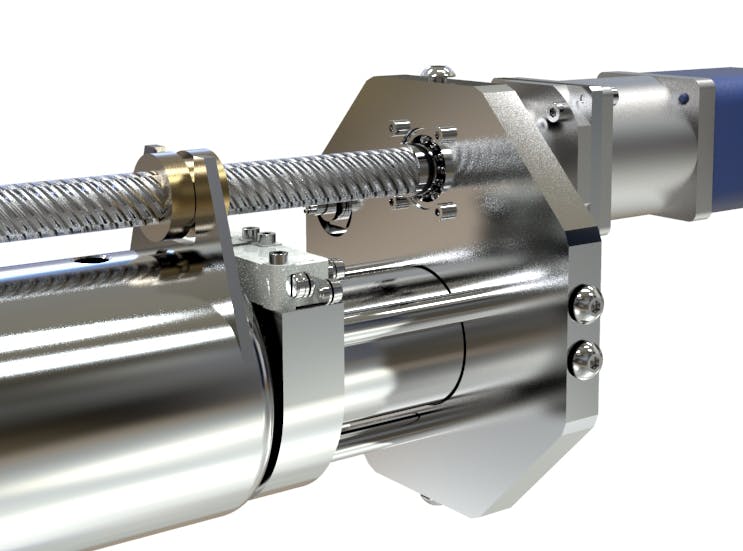 Linear Only, Dual Axis and Elevating Power Probe transfer arms can all be motorised. The standard leadscrew option provides precise control with speeds of up to 10mm/s. The entire transfer arm can be baked to 240°C with the motors and any switch assemblies removed. 
Stepper motors can be controlled using our MASC controller.
High-speed motorisation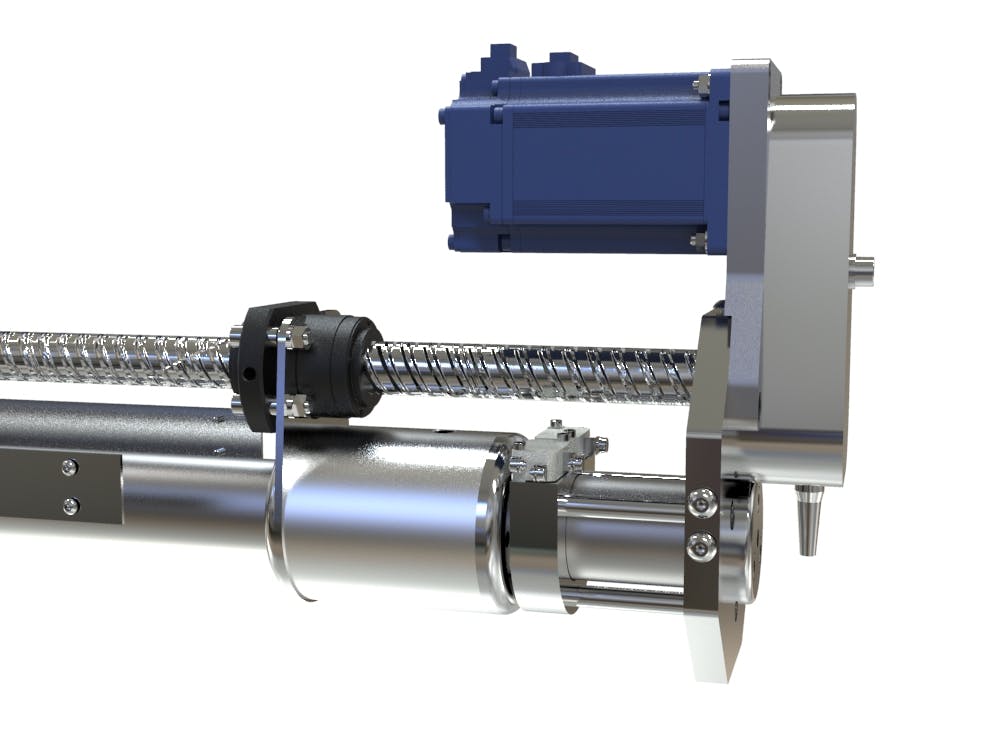 For longer strokes and applications where high throughput is required, we offer high-speed motorisation options. By utilising a ball screw mechanism, the high-speed motorisation option provides linear translation up to 100mm/s. Using heater tape, the transfer arm can be baked to 240°C. However, the ball screw mechanism is limited to 80°C bakeout temperature.
Stepper motors can be controlled using our MASC controller.
Retracted switch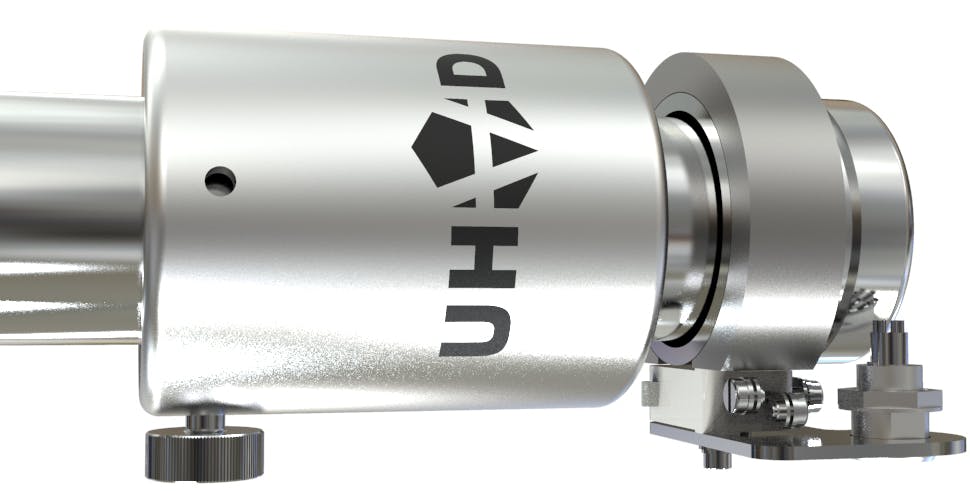 Ideal for aiding system interlocks, this option provides a bakeable limit switch for the retracted position. Crucially, this signal can be used to prevent accidental damage, e.g. closing a gate valve when the arm is still inserted into the chamber.
Custom shafts & extended bearing housing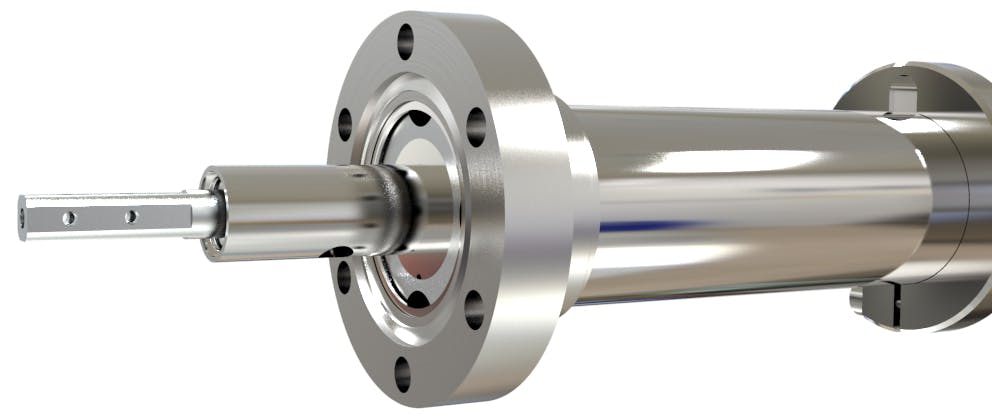 At UHV, we can provide a range of customised shaft lengths (depending on your requirements). These include additional features to aid attachments and custom end-effectors. Typically, this service is most suited to OEM customers; those who require multiple units, purchasable via our 'blanket order' system. 
If you would like to discuss your project with our engineering team, please contact us.