Linear transfer arm with rotating inner shaft
The DAPP & XDAPP range
Our DAPP & XDAPP range consists of high-performance magnetically coupled devices, designed for safe and efficient sample transfer. The products in this range combine linear motion (outer shaft) with independent rotary movement (inner shaft). They're ideal for systems where a secondary motion is required to actuate an end-effector mechanism. With that in mind, this range includes end-effectors to transfer industry-standard flag and puck sample holders.
For demanding UHV applications, we recommend the XDAPP option with rolling metal & ceramic bearings. This facilitates smooth, low friction actuation with minimal outgassing.
Key Specifications
Linear only main shaft motion with independent inner shaft rotation
Unrivalled 140 N axial coupling strength
Bakeable to 250°C without having to remove the outer magnets
Exceptional axial stiffness 
No backlash under low load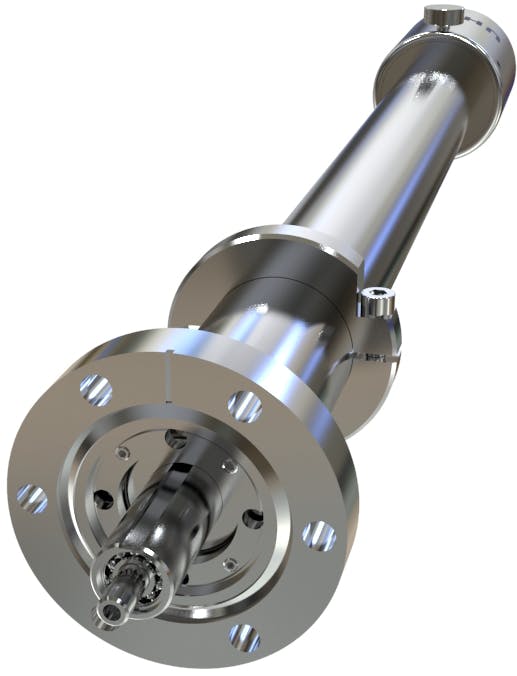 Product Downloads
Product configuration tool
If you would like to discuss your project with our engineering team, please contact us.