Wafer flipper
Transfer with 180-degree orientation
This device is designed to aid transfer between different system orientations; setups that require the wafer to be flipped by 180 degrees. This design utilises the magnetically-coupled triple axis transfer arm, providing linear and rotary motion. 
Key Specifications
Independent linear & rotary motion with unique wafer gripping system
Unrivalled 140N axial coupling strength provides secure transfer
Integrated spring to avoid over-compression during grip
No backlash under low load
Bakeable to 250°C without removing any components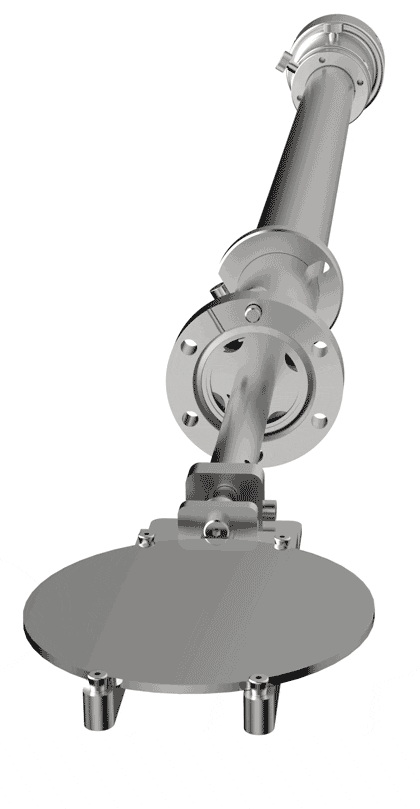 Product Downloads
How it works 
Our wafer flipper has a unique sample gripping mechanism. This allows wafers to be securely gripped via an integrated spring mechanism. This is robust and designed to avoid over compression. Linear and rotary motion of the sample is achieved via a single actuator with a stroke length from 304mm to 1219mm. The wafer gripper is actuated by independently rotating the rear part of the outer thimble. The wafer is available in sizes from 2" to 6".  
If you would like to discuss your project with our engineering team, please contact us.