Shutter actuators
Robust, high-duty cycle flux-switching solutions
Our shutter actuators are ideal for applications such as sputter sources, ion guns or viewport shutters. They are available in seven different sizes to match torque requirements for a range of applications.
Key Specifications
Adjustable sweep (30° - 170°)
Magnetically-coupled fail-safe design
No bellows or dynamic seals
Bakeable to 250°C
No backlash under low load
True UHV performance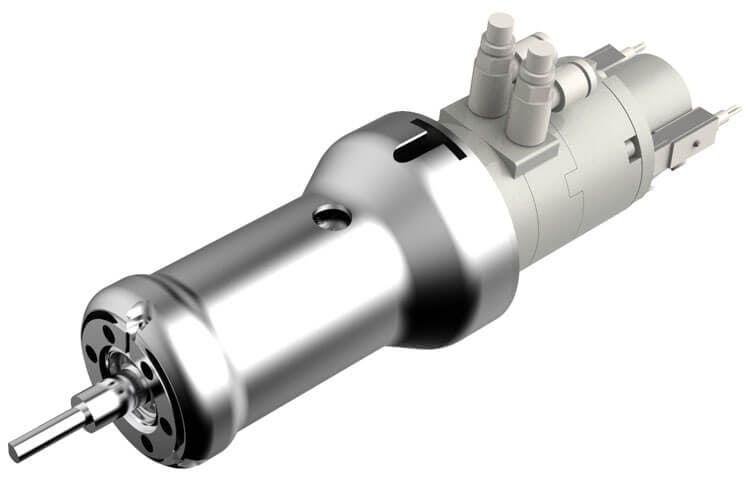 Technical Specification
MAGIDRIVE SERIES
MD10
MD16
MD40
MD64
Mounting flange
CF10
(1" OD CF)
CF16
(1.33" OD CF)
CF40
(2.75" OD CF)
CF64
(4.5" OD CF)
Sweep
30°-170° (adjustable)
Magnetic break-away torque
0.18Nm
0.45 & 1.8Nm
0.45, 1.8 & 9.0Nm
10.0Nm
Maximum air input pressure
6.8 bar (98 PSI)
Flow control port size
4mm OD pipe
If you would like to discuss your project with our engineering team, please contact us.