X&Y Manipulators
The 1st choice for demanding production environments
With its precise motion, the multi-base XY manipulator is ideal for both research and demanding production environments. Not only that, this versatile device has true UHV performance and rugged construction which allows for mounting in any orientation.
Key Specifications
Any-orientation mounting without additional supports
Up to +/- 40mm X & Y motion
High precision kinematic drive and guidance system, eliminating the need
for vulnerable cross-roller slides
Rigid stops limit travel protecting the bellows
Robust construction for high loads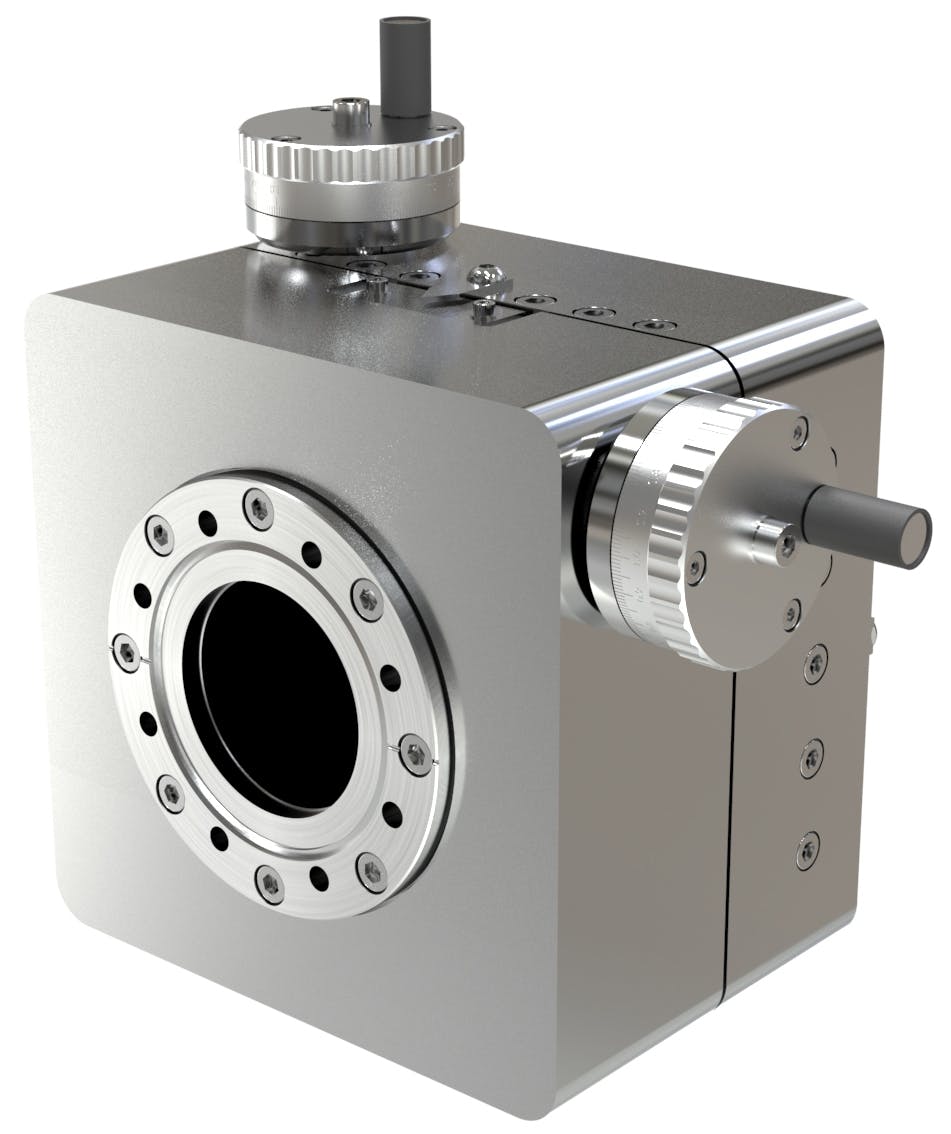 Product Downloads
How it works
The multi-base design includes two parallel flanges; one remains fixed, whilst the other provides movement. A high quality, supple, edge-welded bellows spans the flanges to accommodate the required motion, whilst ensuring an all-metal vacuum enclosure. The device works by adjusting the position of the travelling flange in relation to the fixed system mounting flange.
Product configuration tool
If you would like to discuss your project with our engineering team, please contact us.