Y, XY, XYZ and XYZT motion
Many vacuum applications such as sample transfer, beamline diagnostic positioning and sample positioning for analysis require precise manipulation along Y or XYZ axes.
That's why UHV Design provides a field-proven range of precise manipulators that can be used in isolation or combined with linear shift mechanisms and magnetically coupled rotary drives. Consequently, this facilitates the build of sophisticated manipulators with up to six axes of independent motion.
Key Features
Multiple options are available to suit X, Y, and Z travel requirements.
A guaranteed minimum bellows design life of 10,000 cycles
Any-orientation mounting
Many units can be retrospectively converted to motorised or manual actuation as required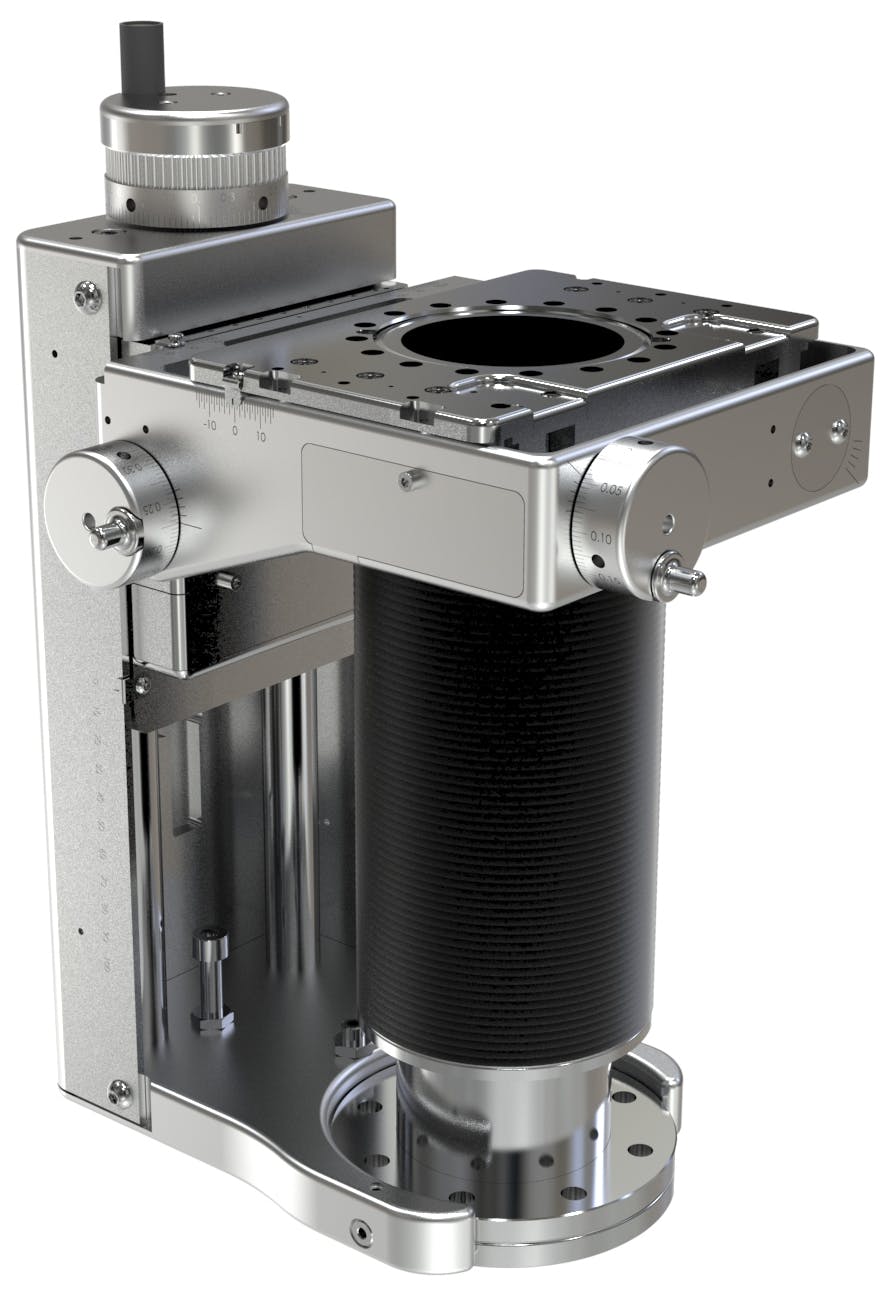 If you would like to discuss your project with our engineering team, please contact us.