Single Axis Y-Shift
Accurate, repeatable axial alignment on the Y-axis
Linear Displacement Mechanisms (Y-Shifts) can be used in conjunction with a sample transfer arm, e.g. a PowerProbe, to facilitate sample handoff. That's because these robust, production-proven devices offer true UHV performance. They're also available in two sizes, providing +/-7.5mm or +/-31mm Y-axis adjustment and have four different fixed/travelling flange combinations.
Key Specifications
The kinematic design provides smooth, precise motion in a parallel plane
Four different fixed/travelling flange combinations
Any-orientation mounting
Bellows-sealed all-metal vacuum enclosure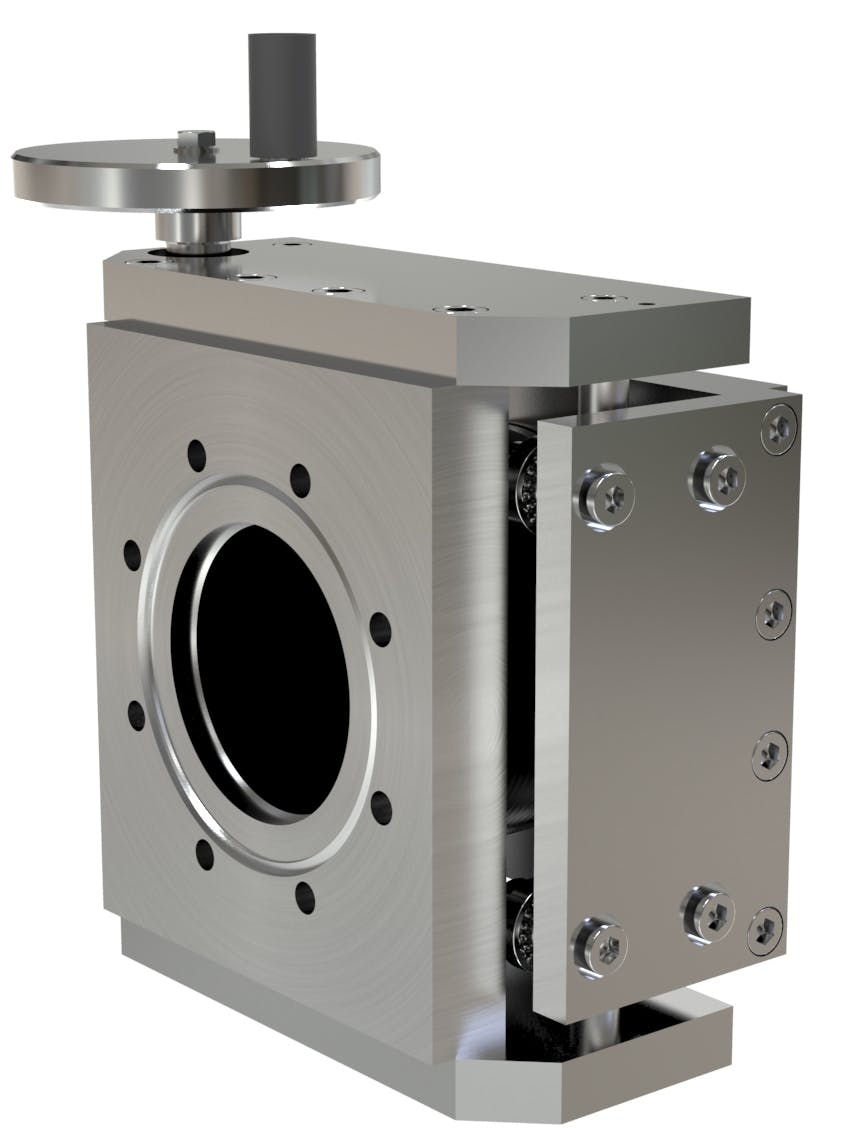 Product Downloads
Product configuration tool
If you would like to discuss your project with our engineering team, please contact us.