Linear Shift customisation
Available options
All of our standard products offer a level of customisation from different methods of actuation to adding encoders and custom features. Some of these options available for the linear shift range and are detailed below.
Key Specifications
Custom actuation options
Custom encoder options
Custom wiring schemes
Additional rotation and custom shafts
Extended flange clamps
High speed ballscrew option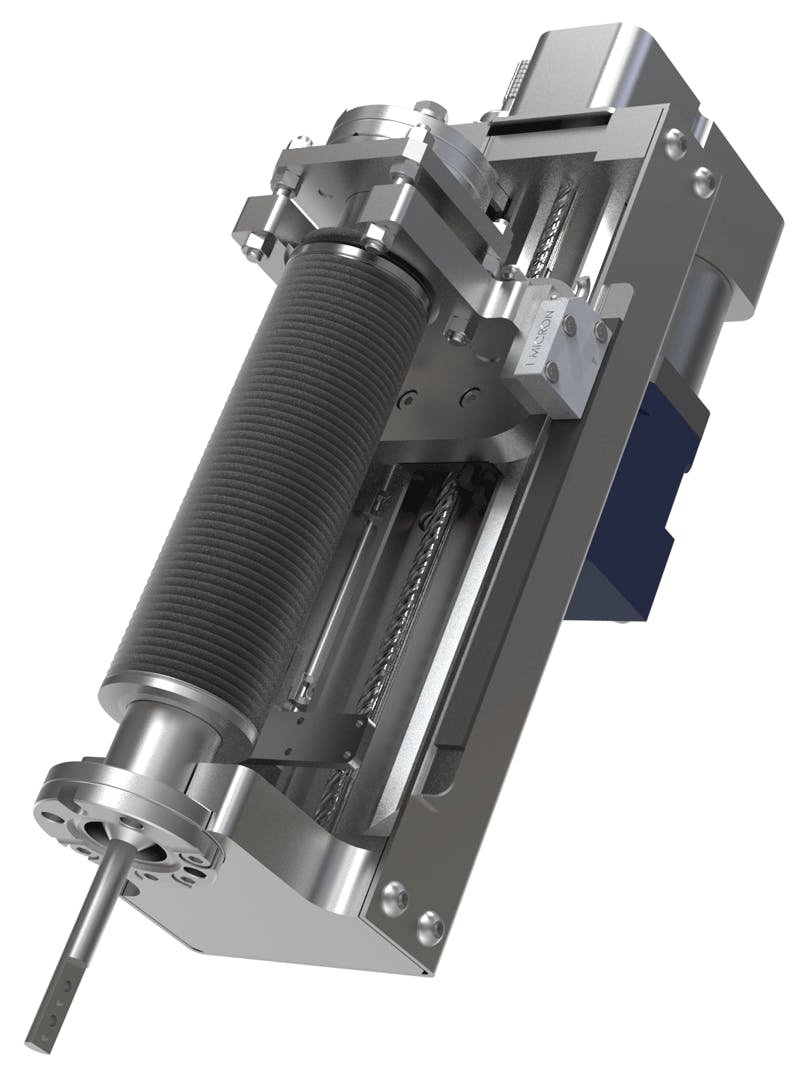 Product Downloads
Custom Actuation (Motor or Pneumatic)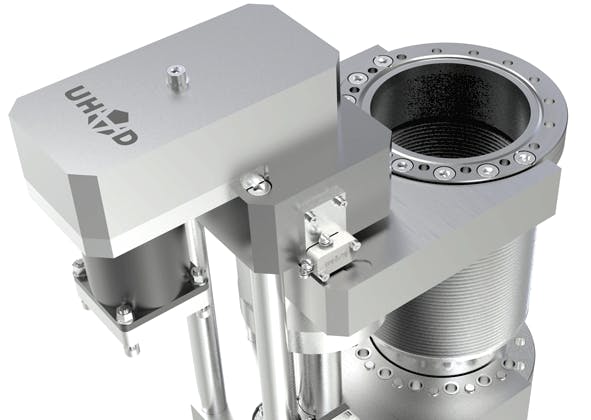 Our LSM range can be customised to fit your choice of motor or pneumatic actuator (including 3-position options for certain stroke lengths). 
For motorisation,  we can provide the LSM with your choice of motor installed or provide suitable mounting fixtures to fit your preferred motor (as shown above).
Custom Encoders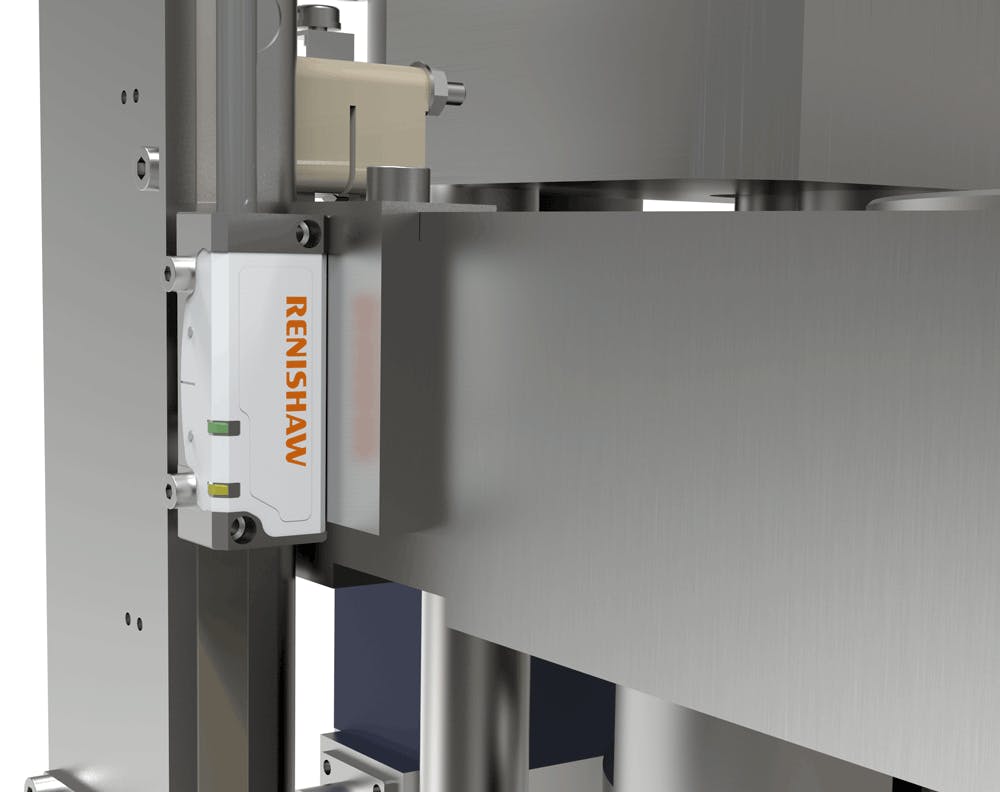 The standard encoder option for the LSM range is the LM10 incremental encoder which provides 10 micron resolution. We can also offer 1 micron incremental options or a choice of absolute encoders.
It is also possible to supply the LSM with fixings to fit a preferred encoder type.
Custom wiring and connectors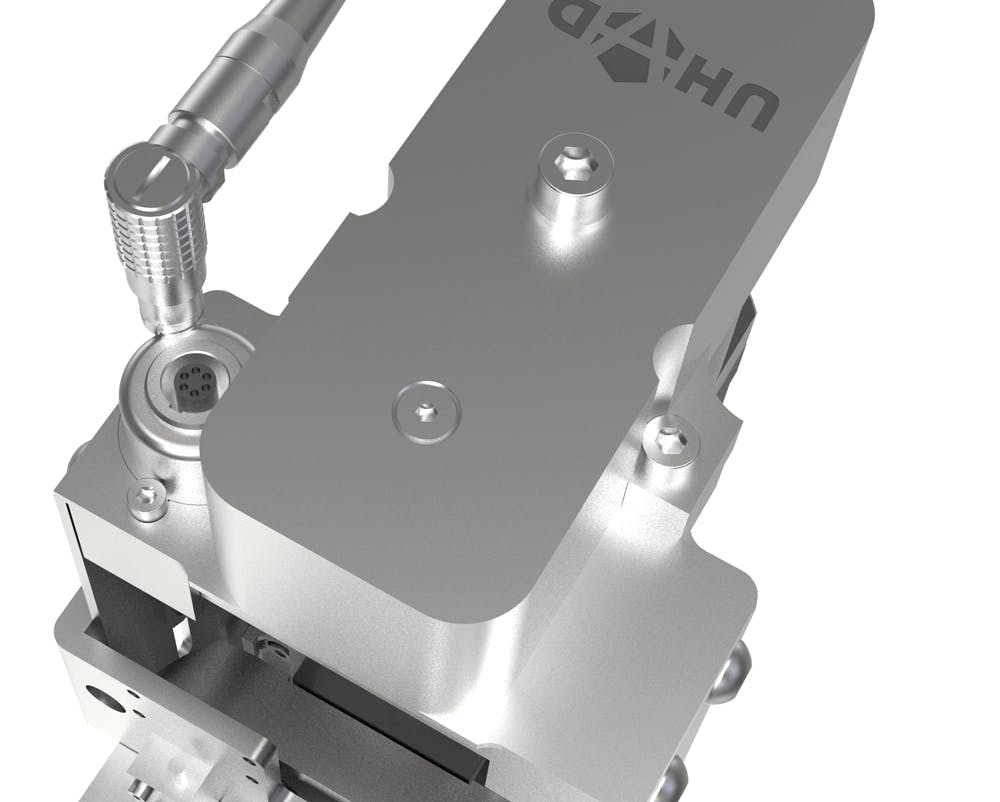 To allow easy integration of our products into existing control schemes we can customise the wiring of encoders and switches to the preferred connectors (such as the popular LEMO connector shown above). This allows 'plug and play' integration into system platforms or facilities such as Particle Accelerators, for which application we can offer Kapton coated wiring and radiation resistant grease.
Additional rotation and custom shafts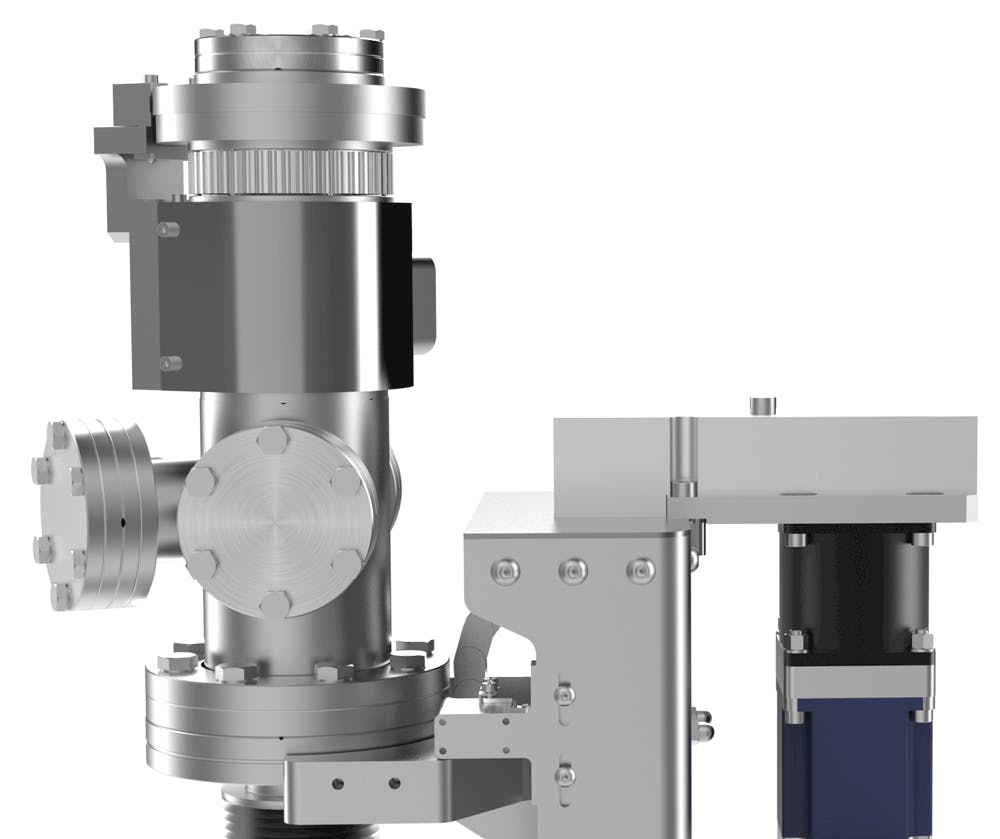 Our range of magnetically coupled rotary drives can be installed onto the linear shift to provide up to 2-axis of rotation (using a hollow drive combined with a solid shaft drive). In addition, we can offer a range of service collars and customised shafts and with additional features to aid attachments and custom end-effectors. 
Extended flange clamps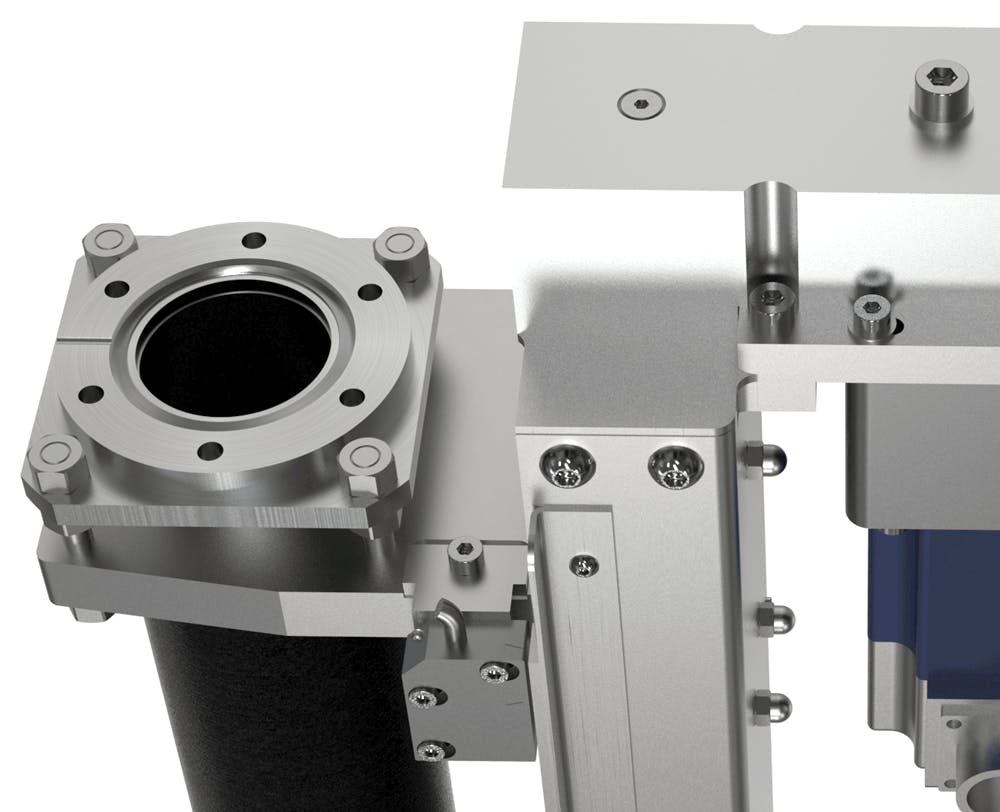 For some applications the standard distance between the mounting flange and the LSM frame needs to be increased to avoid a mechanical clash. We can offer an 'extended flange clamp' option which extends the standard distance between mounting flange and LSM frame by 20mm.
High speed option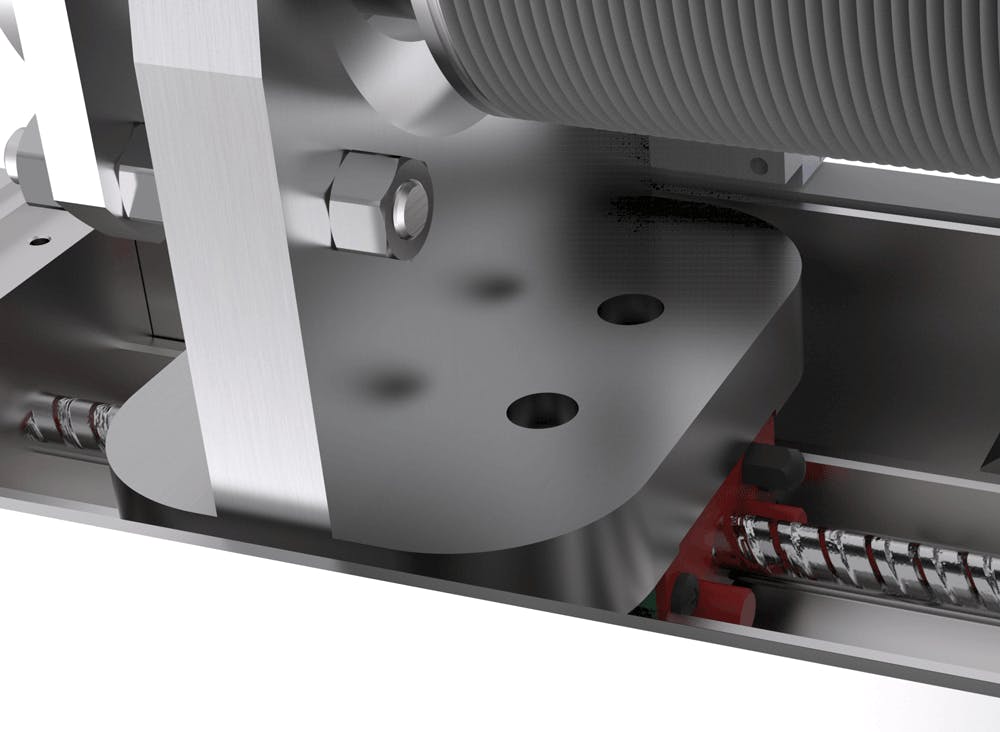 Typically the standard LSM range is limited to <10mm/s translation. Applications that require translation speeds up to 100mm/s should use the PLSM series of linear shifts design for high speed high duty cycle applications such as beamline diagnostics and production platforms.
If you would like to discuss your project with our engineering team, please contact us.