Bellows sealed linear actuators
Bellows sealed Linear Shift Mechanisms (LSMs) provide linear motion along the port axis (Z). Typical applications include positioning beamline filters and adjusting sputter sources. They can also be used for everything from deposition stages right through to production style applications. 
Key Features
2x flange parallelism of conventional designs
2x load-carrying capability of conventional designs
Smooth kinematic motion
10,000 cycle lifetime guarantee (3 million cycle option)
Demountable bellows assembly
Reliable and rigid construction
Bakeable to 250°C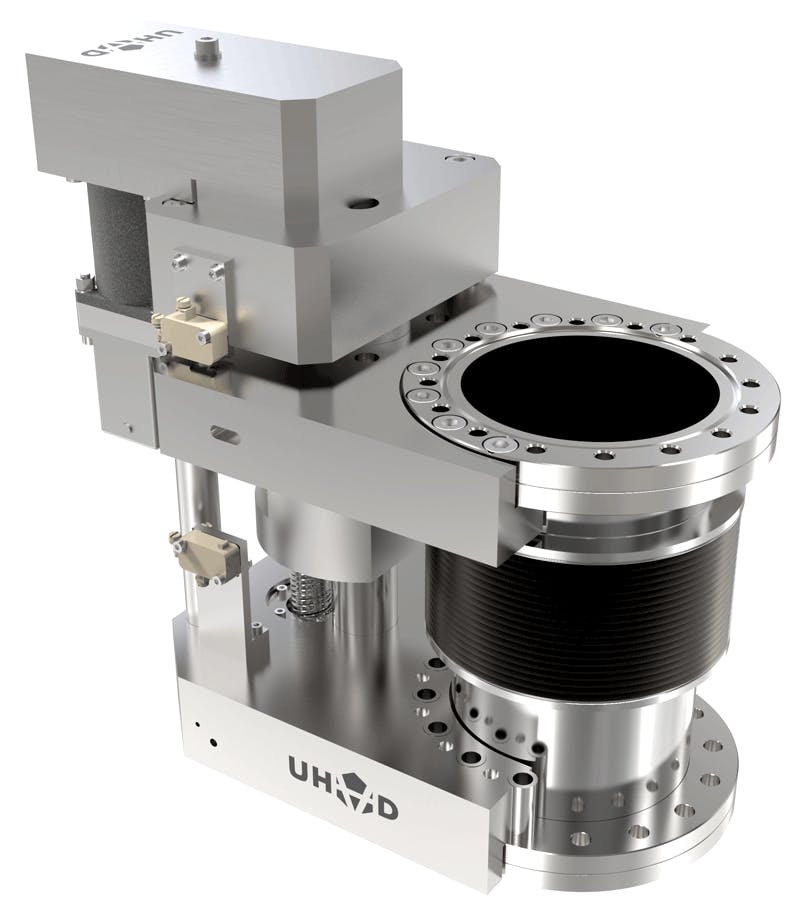 An unrivalled range of LSMs
UHV Design has the largest range of LSMs in the world. This ranges from CF35 to CF150 flanges, up to 1m stroke and tilt & X alignment versions with manual, pneumatic and motorisation options. What's more, these are all available with a range of position encoders.
If you would like to discuss your project with our engineering team, please contact us.