Long Travel Linear Shift Mechanism
UHV Design's HLSML Series
With high precision motion maintained throughout, the HLSML provides strokes of up to 1000mm (39"). However, the HLSML is also a good option for shorter strokes where ultimate stability is required. The series can be actuated via a manual handwheel, DC motor or stepper motor.
Motorised HLSMLs are fitted with a bakeable limit and home switches. This is pre-wired to a single, bakeable connector mounted on the frame. HLSMLs are compatible with UHV Design's SADC and Stepper motor controller range. 
Each HLSML can be supplied with a digital linear scale, offering visual position indication with 10-micron resolution. 
Key Specifications
Up to 1000mm stroke
Smooth kinematic motion
Reliable and rigid construction
True UHV performance
Bakeable to 250°C
Demountable bellows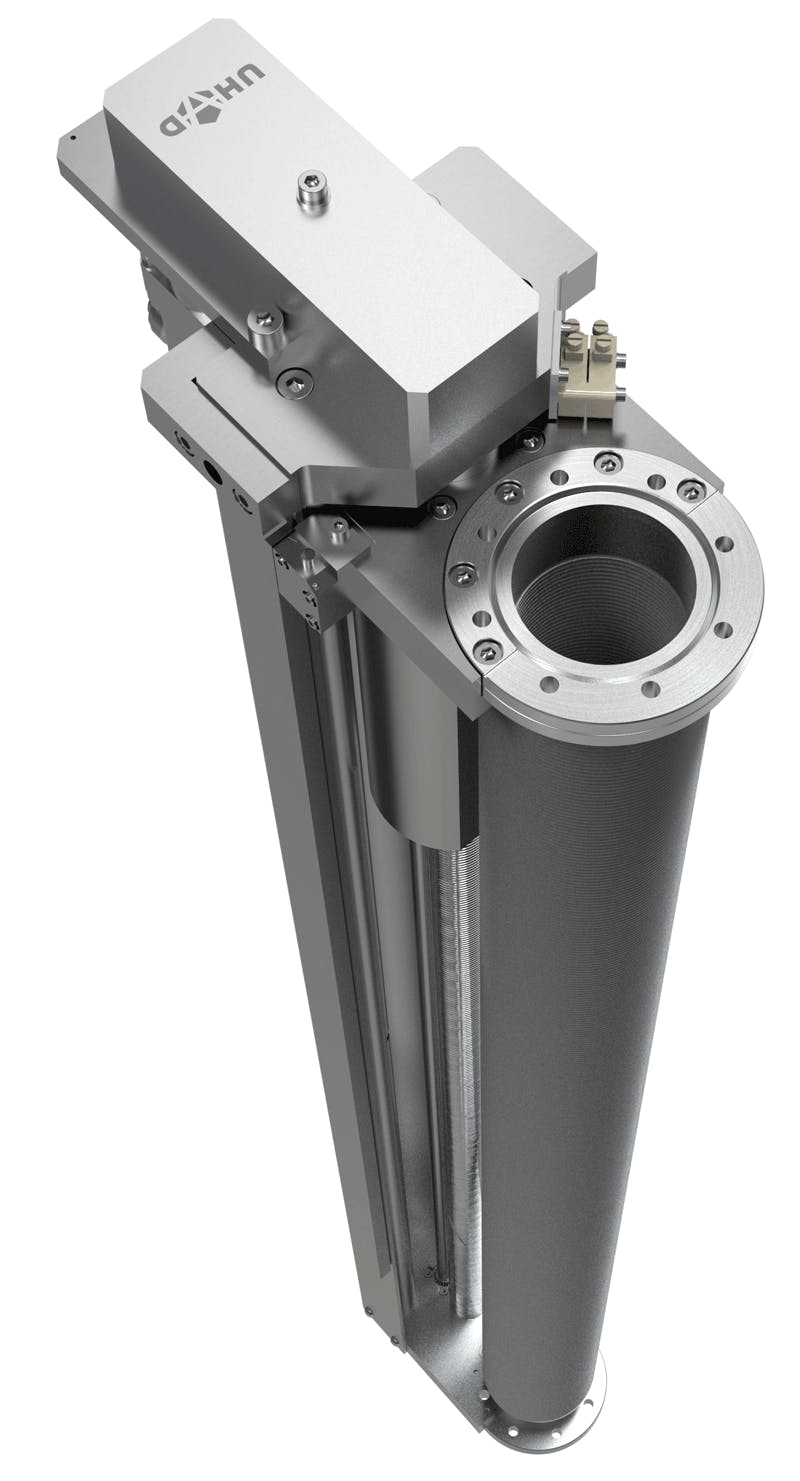 Product Downloads
Product configuration tool
If you would like to discuss your project with our engineering team, please contact us.