Ballscrew Magnetically-coupled Linear Drive
UHV Design's BAT Drive
The magnetically-coupled Ball Screw Actuated Linear Translator (BAT) drive has been designed for applications requiring speeds in excess of 100mm/s. Furthermore, it's available in strokes up to 100mm and is actuated using a 20mm pitch precision ball screw.
Utilising UHV Design's magnetic coupling technology, the BAT drive has a linear breakaway thrust of 90 N and a linear speed up to 1,000mm/s (500mm/s recommended).
Key Specifications
Magnetically-coupled bellows free operation
Up to 100mm linear travel
Linear breakaway thrust: 90 N
Linear speed: 1000mm/s (500 mm/s recommended)
Exceptional reliability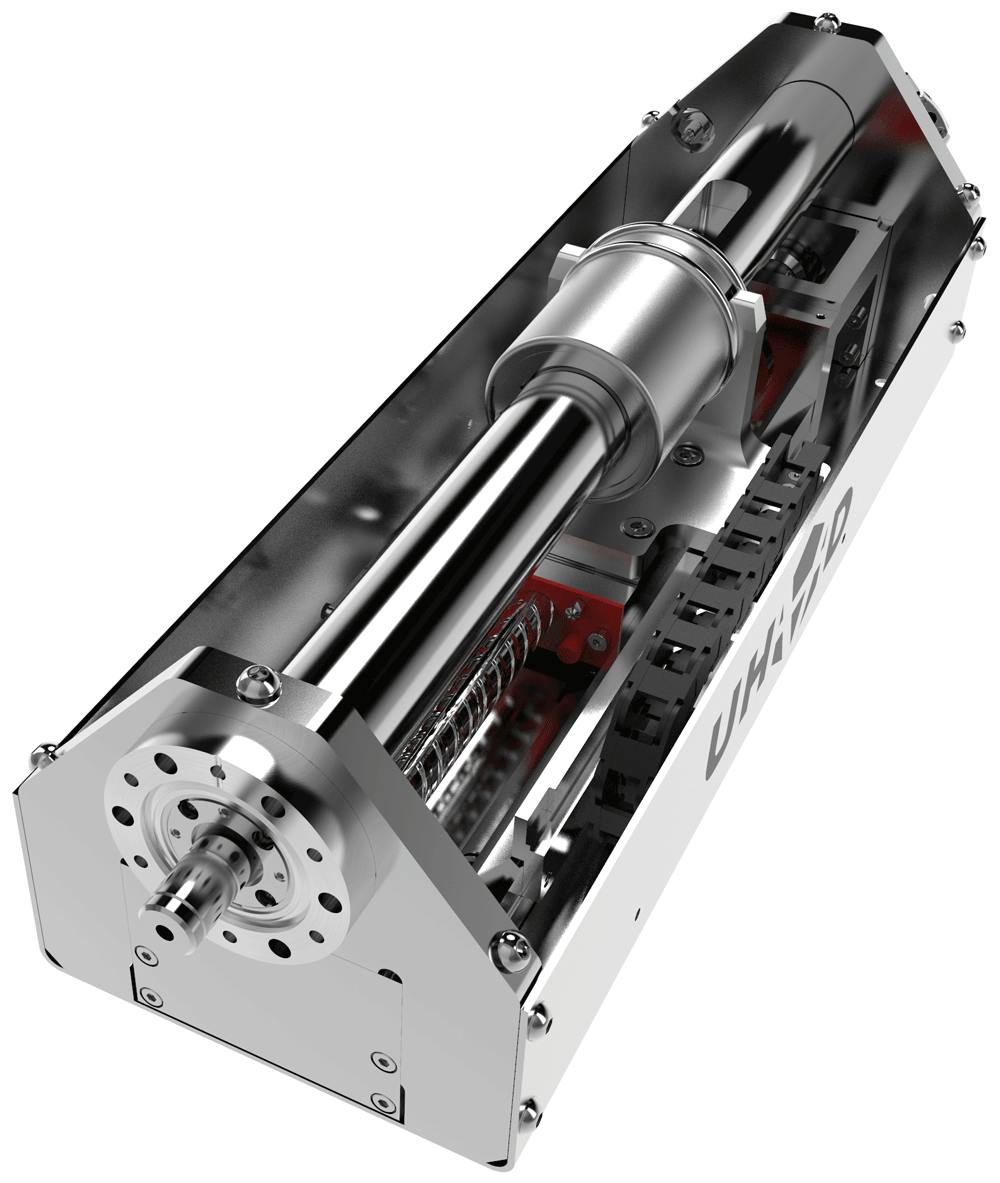 Bellows free design
Beamline diagnostic developments are requiring faster actuation speeds without compromising on precision or repeatabilty.  In response, we have created the FAB drive utilising a precision ball screw, high torque motor and linear potentiometer to deliver the required performance.
In addition to the technical performance we work closely with our customers to match any switch, encoder, motor and wiring preference on our actuators to make it as easy as possible to install and commission.
Customisation options include:
Motor and gearbox
Encoder or linear potentiometer
Wiring standards and choice of connectors
Limit and home switches
We are always happy to discuss any other requirement you may have.
If you would like to discuss your project with our engineering team, please contact us.