Wobble sticks
The UHV Design wobble stick is a slimline modular concept, benefiting from high-power magnetic coupling technology. The coupling eliminates the need for long edge-welded bellows stacks - typically found in conventional wobble stick designs. Crucially, this reduces the risk of leaks - particularly for deposition applications, e.g, MBE. In these applications, particulates or deposition between bellows convolutions can reduce lifetimes or cause immediate failure.
We have a range of Wobble Sticks specifically designed for common VT-SPM systems. 
Key Features
In-line and right-angled version with +/-22° tilt
100-350mm stroke range (50mm increments) 
Note: longer strokes are available upon request. Contact us for details.
Bakeout to 250°C without the need to remove the outer magnet assembly
WSG40 includes trigger grip
Choice of end effectors for flag, puck and esca stub (see below)
No thrust due to vacuum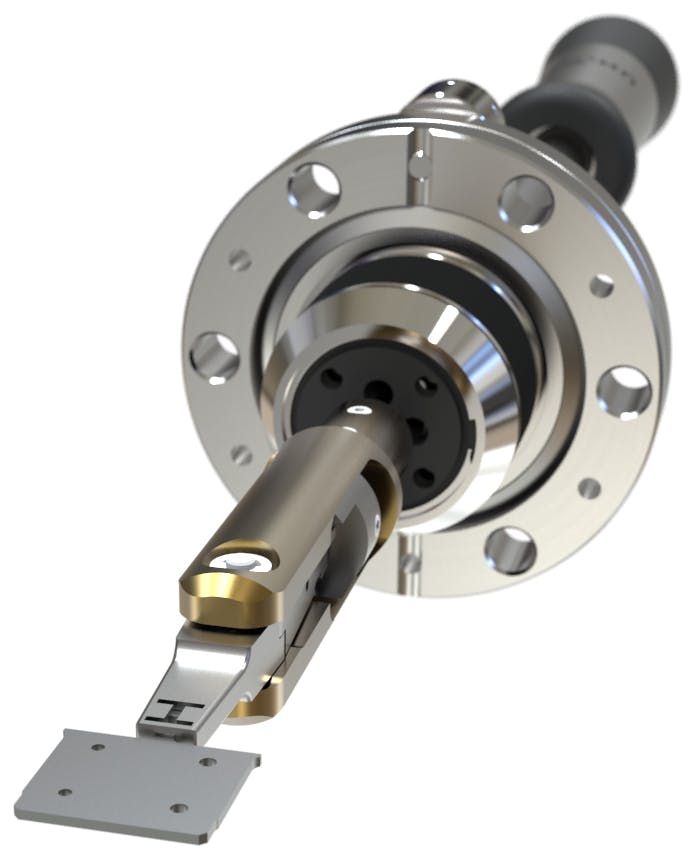 If you would like to discuss your project with our engineering team, please contact us.